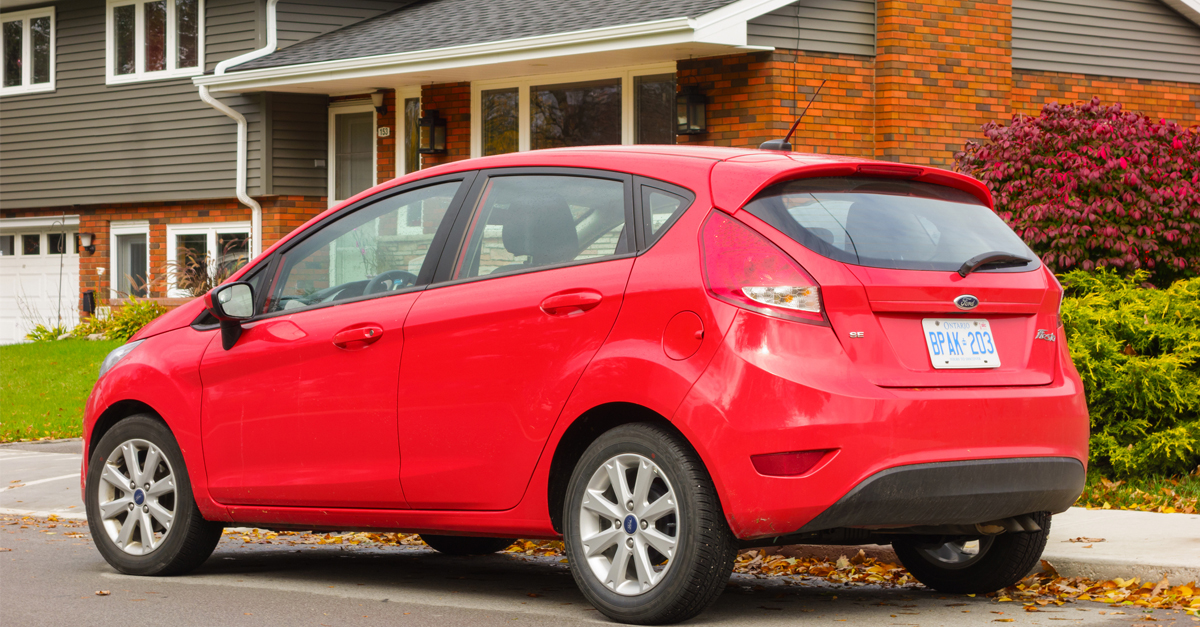 One of the main benefits of a consumer proposal is that your assets are protected while you achieve debt relief. This advantage is especially important if you have equity in your house, own a newer or second car, expect a tax refund, or would like to preserve different savings and investment accounts like your children's RESP.
To help you understand how to maintain your assets during a consumer proposal filing, we've provided a detailed guide below.
How a Consumer Proposal affects your house and mortgage
When you file a consumer proposal, you can keep your home as long as you continue to make monthly mortgage payments.
A mortgage lender cannot foreclose on your home unless you are behind on your payments. They also cannot change the terms of your mortgage just because you filed a consumer proposal.
Renewing or switching a mortgage
It is usually possible to renew a mortgage during a consumer proposal with your existing lender if you have a good payment history with them, meaning all your mortgage payments are current.
Switching lenders during the consumer proposal process can be much more challenging because it becomes a new application. Filing a proposal may affect your approval with a new lender and may result in a higher interest rate if you try to refinance.
Over-mortgaged or downsizing
One of the steps taken by your licensed insolvency trustee is a full review of your assets, liabilities, income and expenses.  If, during this review,  you realize your financial problems stem from the fact that you can no longer afford mortgage payments, you may decide that it is best to sell your home and down-size.
If your house is over mortgaged, you can stop paying the mortgage and hand back the home to the secured lender for sale. Any shortfall would be included, and forgiven, as an unsecured claim in your proposal.
We strongly recommend that you surrender the house or move before you file, so that you have no issues finding a place to rent, and so that there is no dispute as to whether or not you are liable for the shortfall.
How a Consumer Proposal affects your vehicle, car loan or lease.
In a bankruptcy, you can keep one motor vehicle worth up to a certain dollar amount set by the government.  In Ontario, the vehicle exemption rate as of 2021 is $7,117.  If the value of your owned vehicle exceeds this amount, you would have to purchase back any additional equity from the trustee in a bankruptcy to keep your car.  If you owned two vehicles, then your second owned vehicle would become an asset that you would have to surrender in a bankruptcy.
In a consumer proposal you can keep all owned vehicles, regardless of their value.
Similarly, if you want to, you can keep any leased or financed vehicle in a consumer proposal.
Because a consumer proposal does not include secured debt, such as a car loan or lease, you can keep any leased or financed car (assuming the equity is less than $6,600) if your loan payments are up-to-date, and you continue to make all your car payments.  If you miss any payments however your secured lender will act to repossess the vehicle.
Cancelling a car lease
What happens if you have an expensive car lease and don't want to continue making payments on it? In this case you have the option to cancel the lease as part of your proposal. Any amount you owe as a result of the cancellation will be included as an unsecured debt in your proposal filing. You must surrender the vehicle prior to filing a consumer proposal for any shortfall to be included as a dischargeable debt in your proposal.
RRSPs, RESPs, and Investments
Under bankruptcy law, an RRSP cannot be seized by a licensed insolvency trustee except for contributions made in the last year. In a consumer proposal, even those contributions are yours to keep.
In a bankruptcy, RESPs and other investments are assets that you would have to hand over to a trustee. But with a consumer proposal, you can keep these assets too.
This Seems Too Easy: I Get to Keep My Assets with No Cost?
A consumer proposal is a negotiated debt settlement offer made between you and your creditors with the help of a licensed insolvency trustee.  As part of your debt assessment, your Hoyes Michalos Consumer Proposal Administrator will calculate any equity (or value) you have in your house, car or investments, and will ensure that the proposal you offer will be greater than the value of those assets. A creditor is willing to accept a proposal if they feel they are receiving more than they would expect in a bankruptcy, however in a proposal you pay the value of those assets to your creditors over a period of time instead of surrendering the assets to the trustee.
For example, if you have $10,000 in equity in your house and that's your only asset, a viable proposal might be $200 per month for 60 months, or $12,000. With that proposal, the creditors are happy because they received more than the $10,000 they would have received if you had declared bankruptcy and the trustee sold your house.
This agreement is also beneficial to you because you can keep your house and only pay $200 per month in your proposal to become debt free.
As you can see a consumer proposal in Ontario provides an alternative to bankruptcy that allows you to eliminate your debt while keeping all your assets.
A consumer proposal might be the right debt relief solution, if you meet these requirements:
You're able to pay a portion of your debts
Your debts are greater than the value of what you own
Your unsecured debt doesn't exceed $250,000
You're able to make monthly payments or one lump sum
We realize that understanding if you qualify for a consumer proposal can be confusing. That's why our licensed debt professionals want to help. We'd be happy to discuss your financial situation and help you determine whether you qualify for a consumer proposal. Contact us today for a free, confidential consultation.
Similar Posts: