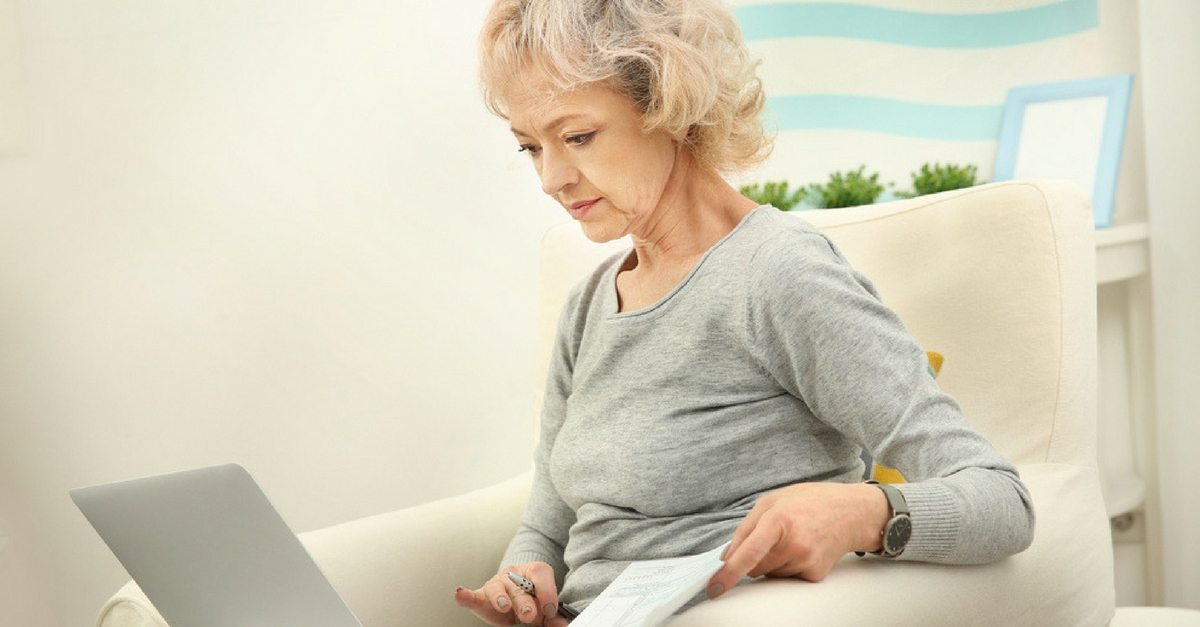 A situation that we do not like to think about (but is very common in today's society) is seniors with debts. With the increase in the availability of credit, more and more seniors are retiring with balances still owing on their credit cards. The extra layer that can happen is that these seniors often start having income tax debt for the first time in their lives. The tax debt arises from receiving pension income from various sources with not enough taxes withheld from each source to account for the fact that their income may increase into a higher tax bracket. Couple this with entering your senior years with debt, and it spells trouble.
Here is one case story from a client in my Kitchener debt help office.
Edit is 68 years old and her husband passed away last year. Edith had $22,000 in credit card debts and had accumulated $4,500 in income tax debts since she retired. In the years past Edith and her husband could keep afloat with both of their incomes, but after her husband passed away, she found that she did not have enough money to keep paying towards her debt and her living costs. 
It was very hard for Edith to meet with me as she was a proud women and as she put it: "she was raised to pay her debts". Unfortunately, her situation changed following the death of her spouse and in order to make sure she had enough to live on she needed to do something about her debt levels.
In the end, Edith filed for personal bankruptcy to deal with the income tax and credit card debts. While not what she would have wanted in her senior years, it did provide her with relief.
If you are entering your senior years and expect multiple income sources, here are some words of caution:
don't enter retirement with significant credit card debt or if you do have a plan to pay it off;
make sure you have enough withholding taxes removed from any income source so you are not surprised by a large tax bill you can't pay;
plan for the unexpected including an illness of one spouse, or worse.
If you are approaching your senior years and are facing overwhelming debt, contact us today. Let's look at a plan to protect your retirement years. It's time to take control of your debt and let us give you options to be Debt Free.
Similar Posts: