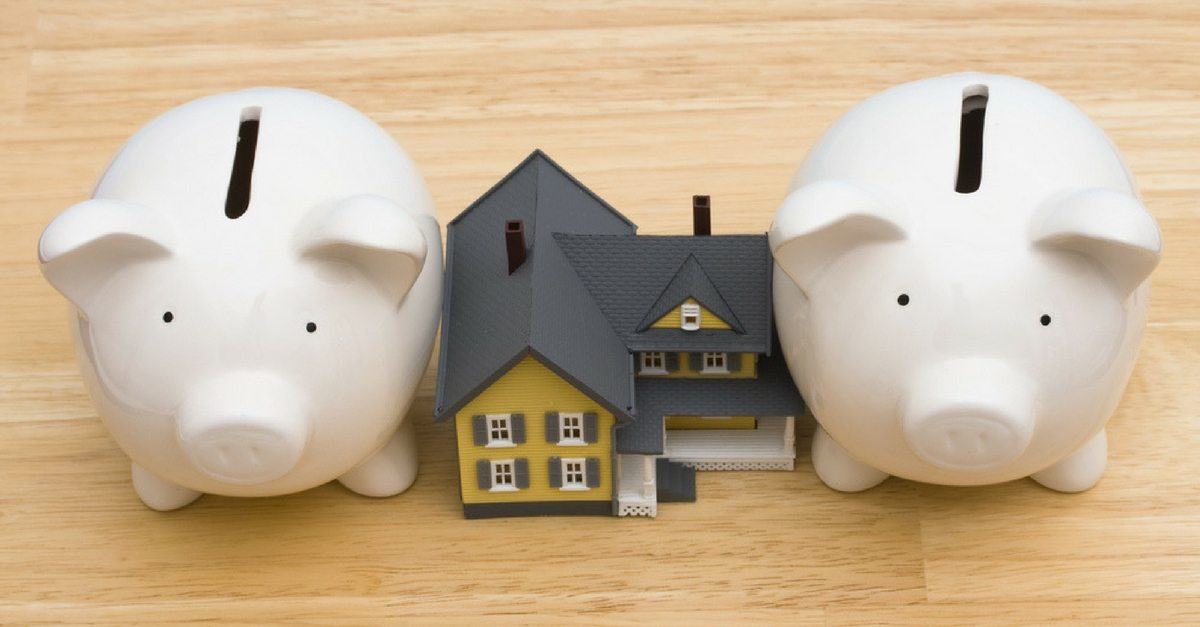 The number one reason people take out a second mortgage is because they're looking for a way to pay off credit card debt. The question is will a second mortgage help you clear up those debts, or add further strain to your finances? For some people it works, and for others, it simply prolongs the inevitable. Based on our 2017 Joe Debtor study, we found that 30% of people calling our offices for help with their debts were homeowners. Our study found that less homeowners are filing insolvency, but because of leveraging their rising home value.
A second mortgage can be a risky way to consolidate for some individuals because it doesn't necessarily help their long-term cash flow problem. If interest rates rise, or if their home value declines, they'll most likely become insolvent. Before you commit yourself to a possibly high interest second mortgage, here are three factors to consider.
Do You Have Enough Equity?
Generally, when lenders are considering an application for a second mortgage, they will look for answers to four questions:
Do you have available equity after your first mortgage or other debts secured against your home;
How low is your debt-to-income ratio?
What is your credit score? This will affect not only whether or not you receive a second mortgage, but will also influence your interest rate, and finally;
Do you have a solid employment history?
As a starting point if you don't have sufficient equity in your home to repay all of your outstanding credit card debt (or whatever debts you want to consolidate into your home mortgage) then this is a non-starter. It probably does not make sense to consolidate some and not all of your debts. If you can't deal with everything with a refinanced second mortgage you should look to other debt relief solutions to your debt problems.
Can You Afford The Payments?
Second, you should evaluate whether or not taking out a second mortgage is going to solve your cash flow problems. Create a personal budget to make sure you can afford the additional mortgage payments. We even have a free budgeting workbook you can download.
A second mortgage is just that, second, meaning it is subordinate to another loan against the same property. That means that in the event of a forced sale, the first mortgagor gets paid off before the second mortgage holder. This is why second mortgages are riskier for lenders and therefore, generally come with a higher interest rate than the first mortgage. If your mortgage rate is high because you are a high credit risk, there may not be enough savings to make a long-term difference in your ability to get out of debt.
Will You Risk Foreclosure?
Keep in mind a second mortgage is secured by your property and if you stop making your payments, it can put your home at risk since your debt is no longer an unsecured debt.  Converting unsecured credit card debt into a secured second mortgage entitles your second-mortgage lender to take your house through foreclosure, even if there is no equity in the house.
Also, if your plan is to sell your house in the near future, you have to pay off the second mortgage in order to sell the house. You should also factor in selling costs as well because after that, you may have less than you think.
If your debt is weighing you down and you are looking at a reduction in your monthly payments, before securing all your debt to your home, you may also want to look at filing a consumer proposal.  A consumer proposal will give you a fresh start without the risk of a second mortgage.
If you'd like some free advice, contact us for a free confidential consultation with a Licensed Insolvency Trustee. We will look at your situation and help you compare the financial choice of taking on a second mortgage versus making a proposal to your creditors.
Similar Posts: